Weiterführende Informationen
Top content
Interview with NDR
Interview with Norddeutscher Rundfunk (NDR) on researching with laser light (German).
06 November 2019
UFP-RG wins Open Access award
Our group has been awarded the Open Access award of Osnabrück University for our efforts in publishing in open access journals and our project myphotonics!
23 October 2019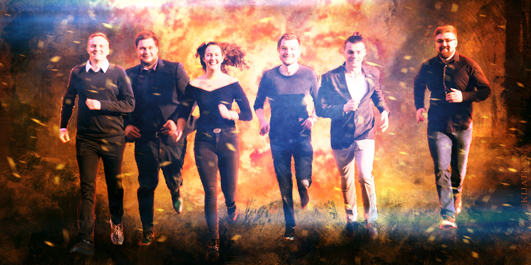 Congratulations to our new graduates
We congratulate Anton Pfannstiel, Niklas Bethke, Mira Hesselink, Stefan Hagedorn, Dustin Dzikonski, and Yannic Toschke (left to right) for completion of their bachelor's and master's studies!
23 October 2019
Publication in Optical Materials Express
Pulse-induced transient blue absorption related with long-lived excitonic states in iron-doped lithium niobate
Simon Messerschmidt, Björn Bourdon, David Brinkmann, Andreas Krampf, Laura Vittadello, and Mirco Imlau
03 June 2019